Newsletter Archive Online
The San Francisco Tesla Society
Presents a free recently recorded video presentation
War. Why Now !
What You May Not Know.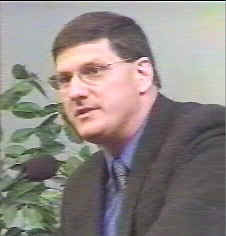 with Scott Ritter
Former U. N. Chief Weapons Inspector in Iraq

Sunday, March 9, 2003 1:00 p.m.
at 3220 Sacramento Street (near Lyon)
San Francisco, California
Scott Ritter's presentation was recorded January 19, 2003 in Claremont, California by Ralph Cole and Democracy University Justicevision .

Watch Scott's presentation, or right click here to download it.
This video is 1 hour and 43 minutes long.

A higher quality "Ritter 2 pack" VHS version is available from Justicievision.
2 copies for $4.00 donation - offer good until March 30, 2003.
Call (213) 747-6345 for details.

Your computer needs Real Player to view these videos.

We recommend DAP to accelerate your downloads.


For more information about the San Francisco Tesla Society, call (415) 931-2593, or visit us online at http://sftesla.org .