Newsletter Archive Online
The San Francisco Tesla Society
presents a free presentation featuring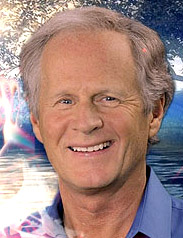 "Strategies for Mainstreaming
Alternative Energy Technologies"

Sunday June 9, 2013 1 p.m. - 6 p.m. @
Foster Gamble will be joining us live to review and discuss various means in depth to collaboratively mainstream significant hidden and neglected energy technologies. He will also present an interactive in depth workshop on how to effectively navigate the Thrive Solutions Hub.

Foster Gamble and his wife Kimberly are producers of the "Thrive" documentary movie which they wrote and released on 11/11/2011. Thrive has been seen by millions of viewers worldwide. This credible fact-based film featuring several SF Tesla Society alumni, is an uplifting significant call for reform against inventor abuse, parasitic fiat currencies and corrupt science policies affecting our energy access, health, food, quality of life and more. Thrive reform solutions recommended are doable, non violent, inspiring, empowering and definitely grass roots.
Foster & Kimberly also started Thrive Movement and its associated website to help facilitate implementation of some of the solutions described in their film. Their ingenious efforts have already significantly empowered thousands of inspired Thrive viewers world wide to collaboratively nurture meaningful grass roots driven reform.
The San Francisco Tesla Society officially allied itself as a Thrive Movement supportive organization in November of 2012 and you can find us listed as one of 700 solution based groups listed there.
HOMEWORK ASSIGNMENT BEFORE MEETING
Please click here to watch Foster's "Thrive" movie, explore thrivemovement.com and their Solutions Hub as homework before attending our June 9 meeting.

For more information about Foster and Kimberly Gamble, please click here.

We thank Trade Hill for their generous logistics assistance in supporting this meeting.
Click here for a pdf of our June newsletter / flyer